Customer Reviews
05/25/2020
Allan L.
United States
Bang for your buck
It is an excellent light weight helmet for a great price. The integrated lens is great when you want to ride with the visor up, but still have protection for my eyes. The design is also very clear with no pixelation or blurriness at all, not to mention they will definitely set you apart from the rest of the boring helmets. Now let's talk about the noise. As lightweight helmets go wind noise is always a factor. However with the exhaust that I have on my bike(Gp1) I'm not too worried about wind noise. If you ride without earplugs on a more quiet bike you will notice the noise. A great feature that seperates this helmet from others in its price range is the pinlock capable visor that keeps the fog out and the good views in.and all a great helmet for a great price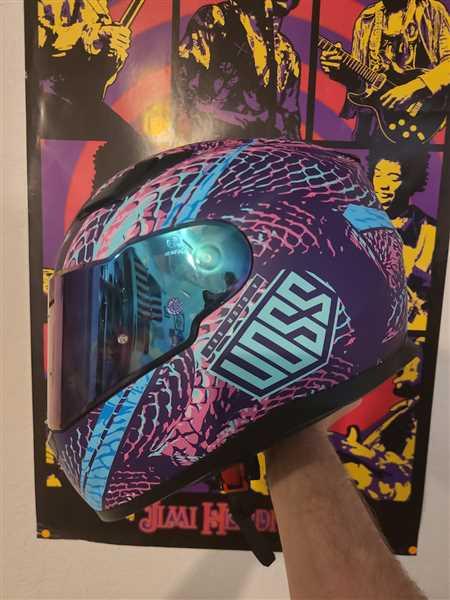 05/22/2020
Juan B.
United States
Awesome
I've owned several helmets and I'm surprised with the quality. Really happy with this purchase.
05/20/2020
Maya C.
United States
Love Voss
This is the second helmet I have purchased with Voss. I still use my first one, but this one was a gift for my boyfriend. He needed a new helmet because his previous helmet (also from Voss) had been in a few wrecks. He was extremely happy with his new helmet. We both fully trust Voss helmets since his old Voss helmet saved him multiple times. I highly recommend this product and other Voss products as well. I have no complaints.
05/20/2020
Jon F.
United States